The Centre for WW1 Internment is open!
Fri, 10 May 2019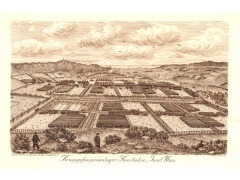 We are delighted to announce the the Centre for WW1 Internment opened to the public at 10am on Friday 10th May.
Opening times:
10th May 2019 - 28th September 2019
Wednesday - Saturday
10am - 5pm
Any descendants of Knockaloe Internees wishing to visit outside of these times can do so by appointment by E-mailing events@knockaloe.im
There is no fee to view the exhibition, however all donations are gratefully received and go towards the upkeep and maintenance of the building and future research, there is a donations box in within the main exhibition space.
Address:
The Centre for WW1 Internment, Patrick Old School Rooms, Patrick Corner, Patrick Village, Isle of Man, IM5 3AL