"A number had open razors"
Tue, 30 Jan 2018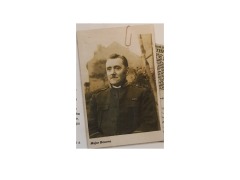 Thank you so much to Howard Smith and the Salvation Army's Salvationist Publication for allowing us to share this story. Howard's Grandfather Major John Bourne (and Grandmother) were both in the Salvation Army. They were posted to the Isle of Man for Major Bourne to take on the role of core officer in Douglas. Major Bourne was in charge of pastoral care at Knockaloe between 1914-1918. In 1938 an extract from his diary was published in The War Cry describing his first visit to the camp.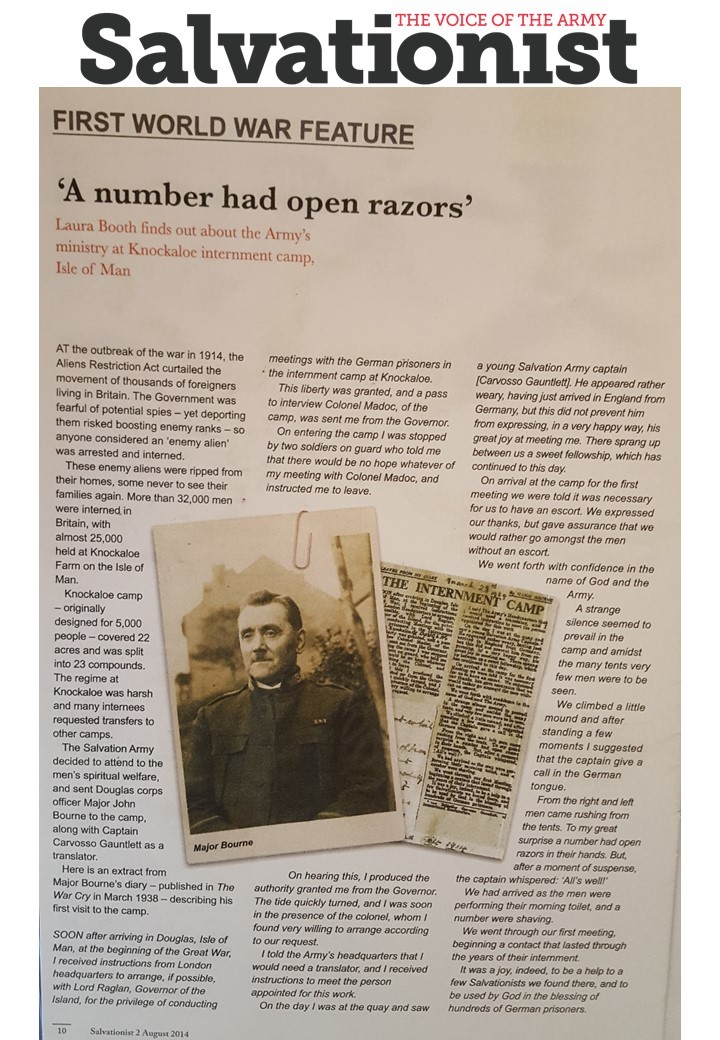 With thanks to Howard Smith and the Salvation Army for giving permission to reproduce this article.